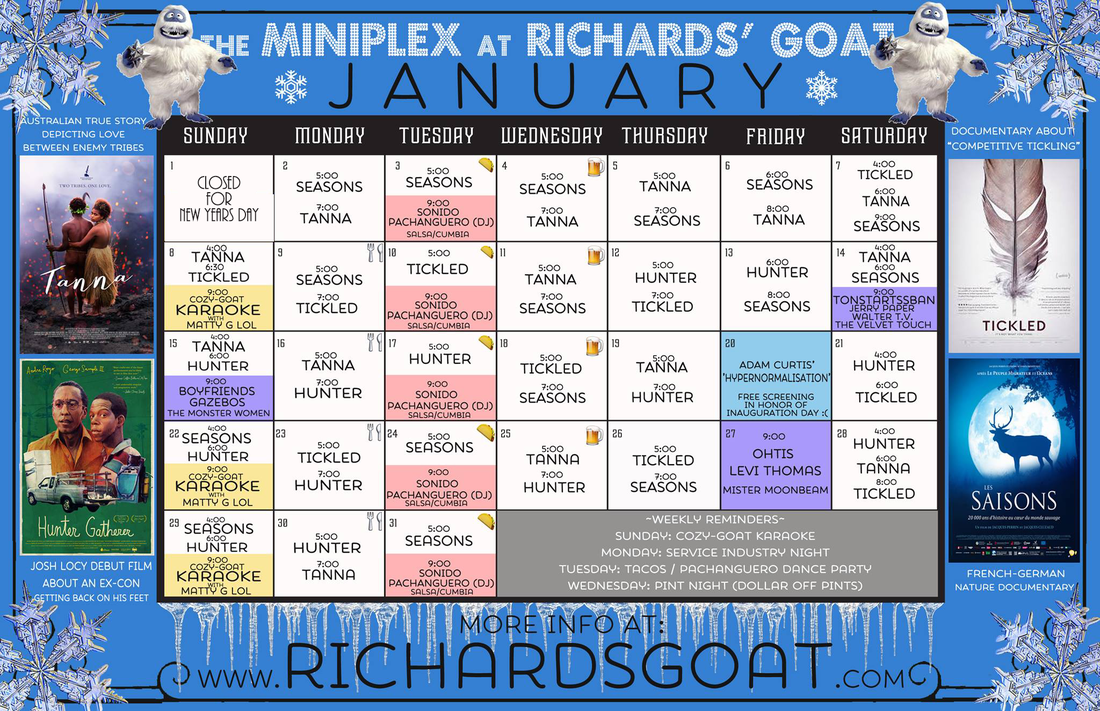 NOW PLAYING...

PLEASE NOTE: Movies at 8 pm or later are 21 & up. Must show ID.

---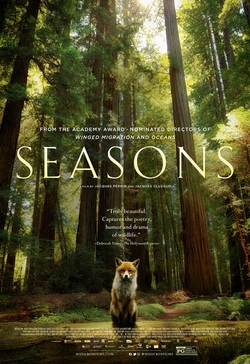 From the directors of "WINGED MIGRATION," this awe-inspiring nature doc tells a millennia-spanning history of Europe through the eyes of animals, beginning with the last ice age.

"Some of the most breathtaking nature photography this side of BBC's 'Planet Earth.'" -Variety

"The close proximity of the cameras, and the use of long takes, allows us to witness the animals' nuanced physical gestures and facial expressions, creating a level of intimacy with the audience that builds to an emotional crescendo." -Slant

After traveling the world alongside migrating birds (Winged Migration) and diving the oceans with whales and manta rays (Oceans), Jacques Perrin and Jacques Cluzaud return to more familiar ground: the lush green forests and megafauna that emerged across Europe following the last Ice Age. Winter had gone on for 80,000 years when—in a relatively short period of time—the ice retreated, the landscape metamorphosed, the cycle of seasons was established, and the beasts occupied their new kingdom. It was only later that man arrived to share this habitat, first tentatively as migratory hunter/gatherers, then making inroads in the forest as settled agriculturalists, and later more dramatically via industry and warfare. Seasons is the awe-inspiring and thought-provoking tale of the long and tumultuous shared history that inextricably binds humankind with the natural world. Rated PG. 97 mins. French with English subtitles.

---
---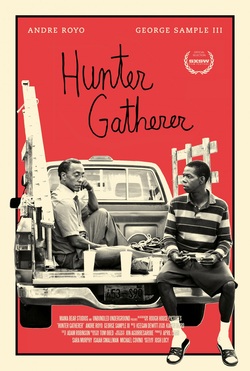 After a 3-year stint in prison, an unreasonably optimistic middle-aged man (THE WIRE's Andre Royo) returns to his stagnant neighborhood to win back his girlfriend, only to find that she and his family have done what they always wanted to do - forget he exists. Not rated. 90 mins.

"Warmly eccentric little indie that's amusing, authentic and works against expectation." - Los Angeles Times

"Doesn't look or feel like many movies being made right now...It never veers into a brutal crime plot to juice things up (as many similarly-set movies tend to do), nor does it feel compelled to make a statement about anything other than its eccentric characters' relationships to each other and the wider world." - rogerebert.com

"Features a welcome starring role for Andre Royo ("The Wire"), whose performance as a wily hustler trying to stay one step ahead of possible ruin sets the tone for this odd, occasionally mystifying but undeniably singular and imaginative work." -Variety

"Andre Royo shines in a fabulist comedy that laughs at Trump's idea of Black America." - indieWIRE

---
---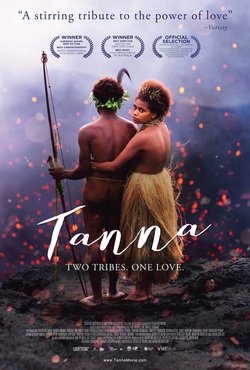 On 2017's Oscars shortlist for Best Foreign Language film, this stunning Australian feature is the first film ever shot in Vanuatu, and it is acted by people who had never seen a film before the project began.

"The Yakel people's passion to tell this story is undoubtedly at the heart of the film's success. Tanna has a warm, shimmering vitality. Like the trees and the birds, the frame feels alive." - The Guardian (U.K.)

"A beautiful odyssey with strong spiritual undertones." - Screen Daily

"Perhaps because the story came directly out of their tradition, they transport us completely to this very different but somehow familiar world." - Los Angeles Times

In the South Pacific, Wawa, a young girl from one of the last traditional tribes, falls in love with her chief's grandson, Dain. When an intertribal war escalates, Wawa is unknowingly betrothed as part of a peace deal. The young lovers run away, but are pursued by enemy warriors intent on killing them. They must choose between their hearts and the future of the tribe, while the villagers must wrestle with preserving their traditional culture and adapting it to the increasing outside demands for individual freedom. In Nauvhal with English subtitles. Not rated. 100 mins.

---
---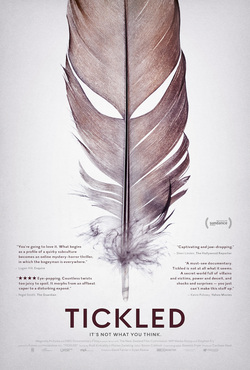 New Zealand reporter David Farrier set out to make a light-hearted documentary on "competitive endurance tickling" after discovering a bizarre subculture online, but he stumbled upon something much more sinister while filming this. Full of twists and turns. "Quite something, and not at all what you'd expect." - S.F. Chronicle

"So crazy that it feels like a hoax. Only it's not." - Entertainment Weekly

"One of those once-in-a-lifetime docs where a story lands in the lap of someone who is smart enough to pick up the thread and start to unravel a tightly knit web of deceit." - The Playlist


After stumbling upon a bizarre "competitive endurance tickling" video online, wherein young men are paid to be tied up and tickled, reporter David Farrier reaches out to request a story from the company. But the reply he receives is shocking—the sender mocks Farrier's sexual orientation and threatens extreme legal action should he dig any deeper. So, like any good journalist confronted by a bully, he does just the opposite: he travels to the hidden tickling facilities in Los Angeles and uncovers a vast empire. The more he investigates, the stranger it gets, discovering secret identities and criminal activity. Rated R. 92 minutes.


---
---
Missed a film? Movies that screened at the Miniplex in the past are available to rent at
La Dolce Video
!